Today is World Gratitude Day, a day to say thank you for the blessings we have been given!
I am grateful for many things: my wonderful husband and beautiful daughter, my sweet 2nd graders, my supportive sisters, and fellow teachers. I am also grateful for my friends who make up the Teaching Tribune group, as well as all of my followers.
My friend Mel, came up with the idea to do a blog hop with all my other Teaching Tribune friends where you can grab LOTS of goodies! Click on the pic below to visit her blog and give her some love! She also has links to all the participating blogs if you happen to get lost.
The blog hop ends at The Teaching Tribune, where you can enter to win a $50 TpT Gift Certificate!
To say, "Thank you!", I am offering a FLASH FREEBIE at my TpT store for one day only. On Saturday, September 21st, you can download my brand new Life Cycle of a Pumpkin for FREE! Just click on the link below!
You can hop on over to my friend Ms.Smarty Pants to take advantage of another great freebie! Just click on the pic below!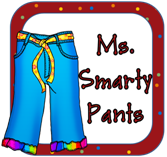 Once again I would like to thank you for all of your support!